Student Highlights: Kevin Cyr
SyBBURE Student Highlight
on
Kevin Cyr, Engineering Science, Class of 2017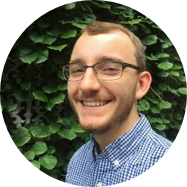 "Could star-gazing display one's future? We may never know that for sure, but it definitely set Kevin Cyr on the path to solving intriguing world problems with science and technology. Growing up in Houston, Kevin was surrounded with an environment that fostered a love for science. His father was an economist at NASA and his mother was an accountant. Together they always found fun, "sciencey" things to do during their free time.
From an initial desire to become a theoretical physicist Kevin's fascination for making sense of the world with rigorous testing and analysis blossomed into a strong pursuit of scientific research with a laser-sharp focus on the health sector. If Kevin's scientific drive was a flask with live cells, then SyBBURE was the incubator that provided the necessary environment to promote growth. With the freedom to explore and investigate Kevin was able to lose himself in solving real-world problems. For the past three years, Kevin has been working with Christina Marasco Ph.D.to develop a straightforward, low-cost sickle cell diagnostic test. While pursuing a general interest in blood-based diagnostics, he discovered that Sickle Cell Disease is the world's most prevalent genetic disorder and is expected to claim the lives of nearly 7 million newborns by 2050. He set out to create a simple way to diagnose the disease in the low-resource regions most afflicted by Sickle Cell Disease. After developing prototypes of the diagnostic device, he continued with validation studies and clinical testing in the lab of Jennifer Colby Ph.D. at the Vanderbilt University Medical Center. Kevin has produced fascinating results after testing 80 subjects, generating a manuscript under review, and an international PCT patent in the process.
Scientific research is not the only thing that has kept Kevin busy in his undergraduate years. He has served as both Vice-President and President of the Vanderbilt Biomedical Engineering Society. His entrepreneurial interests are clearly evident as he was very active in the Vanderbilt Entrepreneurial Ecosystem and the Vanderbilt Innovation and Entrepreneurship Society. He also won the 48 Hour Launch and was a runner-up at the TechVenture Challenge.
A life-changing experience for Kevin was working with Pendant Biosciences, a start-up life sciences company for the past two and a half years. Shawn Glinter, the CEO, and team have been instrumental in providing Kevin with necessary insights into business strategy and entrepreneurship, and Kevin cannot wait to apply those teachings in his upcoming ventures.
In addition to his professional ventures, Kevin has interesting hobbies that include cooking. Whether it's making chocolate soufflés or plant-based Middle Eastern cuisine, you can be sure that Kevin is a top-notch chef, and fellow SyBBURE students can gladly confirm. Admission to one of the top medical schools in the US is no small achievement and we are certain that Kevin will wow the healthcare industry upon his graduation from the Stanford University School of Medicine.
About Kevin's mentors Christina Marasco, Ph.D and Jennifer Colby, Ph.D:
'I have spent the majority of my project working with Christina Marasco, Ph.D. and Jennifer Colby, Ph.D. who have helped guide my scientific endeavors. Their expertise has helped me grow as an independent researcher by focusing my skepticism. They have encouraged me to test all of my assumptions at every step of the way and not take anything at face value. Without their support and knowledge, my work would still be stuck in the prototyping phase, but with their help I've been able to develop a diagnostic device with the potential for commercial translation. That's a rare opportunity for any person, let alone an undergraduate student.'
Good luck Kevin! We will miss you and your well-articulated questions and arguments at SyBBURE!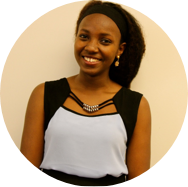 Written by: Somtochukwu Dimobi, Chemical and Biomolecular Engineering, Class of 2019